Your career paths for the medical profession used to be pretty limited: doctor, nurse, and hospital gift shop cashier. Now there are more "ologists" and other esteemed medical professions than there are cells in the human body. With federal funds being pumped into the healthcare access and infrastructure via the recent healthcare legislation passage, the number of new gigs will only increase. So polish your resume, pick up some scrubs and study "Gray's Anatomy" (The medical text, not the show).
First Responder Physicians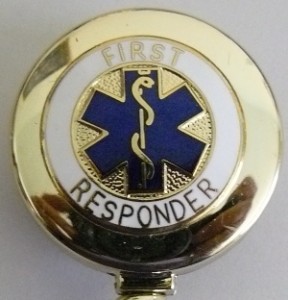 When the bucket brigade slides down the pull, slaps on their helmets and peels out of the garage, they know it's more likely they're responding to a bad asthma attack, and not a three-alarm blaze. The same is true of Johnny Law, who needs to keep a First Aid Kit beside his Taser X26. Of 85,000 911 calls made in the Mile-High City in 2009, no one was brought to the hospital a third of the time, according to a Denver Post report. The problem runs rampant from coast to coast, as those with routine ailments ranging from sprained ankles to bloody noses call 911 because they feel they have nowhere else to turn. No doctor, no insurance, just a phone.
By medefile Submitted on February 5th, 2011
When did a trip to the family doctor become more like a visit to the DMV and less like popping in to see an old friend?
You wait, read bad magazines, talk to someone who doesn't know your name, and usually leave sicker than when you arrived.
Traditional primary care has changed. And there is one big reason: supply and demand. There are roughly 400,000 primary care doctors working today in the United States – a number that's plummeting each year. By 2020, we'll be 40,000 doctors shy of what we need to operate efficiently, according to the American Academy of Family Physicians. And new health reform legislation will only further exacerbate that shortage, as another 32 million Americans will be eligible for new government subsidized plans over the next few years.
It means there are far fewer family docs for far more customers (yes, population is still growing). And with waiting to schedule and actually see the doctor taking more and more time, Americans are being forced to look for other options. Here are top trending alternatives that we expect to pop in 2011.
By medefile Submitted on January 6th, 2011