What's new in Medefile
We have enhanced your MedeFile!
We think change is good and take pride in empowering you with the help and tools you need to be in control of your health and your medical information - at all times.
What's new? Please have a look:
Design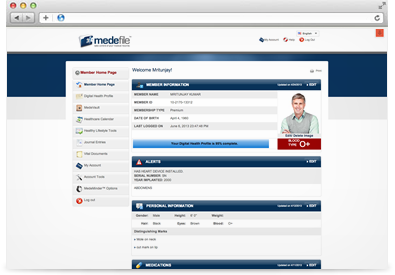 You've probably already noticed, we've enhanced our look and feel with rich design throughout the site. Look out for more changes to come!
Member Home
Under member information, you will see a progress bar, letting you know how complete your Digital Health Profile is.
My Account › Account Details
Here you can modify your personal information like name, address, contact numbers, login credentials, payment information etc. You can also add extra memberships.
---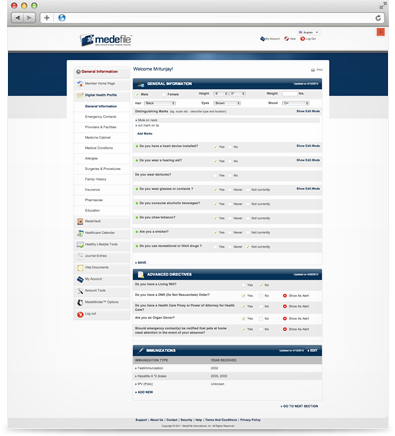 More Info
General Information
New questions are available and you can also add more details. Now is a good time to update or check to make sure things are most current and accurate.
Emergency Contacts
Now you can add addresses for your emergency contacts!
Medical Conditions
We've added a few more questions. You can now answer a question here as Yes, No or Not Currently. Also, you can add month/ year for condition recurrence dates, instead of only year.
Allergies
Now you can add only month/ year, if you do not know the exact diagnosis date and layouts have been changed to highlight severity.
---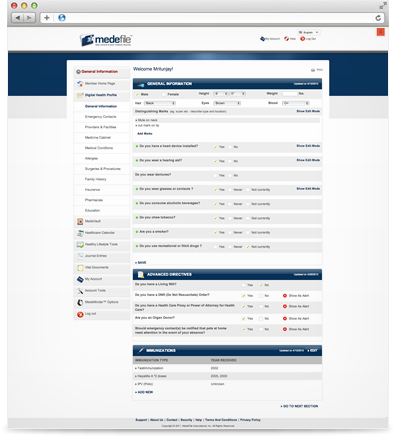 Easier to use
Providers & Facilities
We've combined the physicians and hospitals in one page, to give you a more complete picture. This means you can access providers and facilities on the same page.
Surgeries & Procedures
Now you can add only month/ year, if you do not know the exact date of surgery.
Insurance
You can add discount benefit plans here too.
Medeminder Options
(Only available if you have opted for MedeMinder service)
We have combined the scheduled MedeMinder details list and MedeMinder preferences to one page. You can also view all your scheduled calls at a glance.
---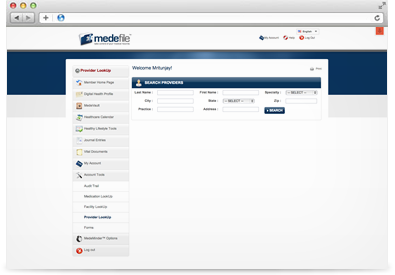 Account Tools
Member Service › Account Helpers
Here you can create/ modify/ delete view-only logins and authorized user details.
Medication Lookup
You can search for any medication here by shape, color or even flavor to get more details and know about drug to drug interactions between different medications. You can also view self-education documents and drug images (if available) here.
Provider & Facility Lookup
You can search our database for any provider or facility by Name, City, State or Zip in the US.
---