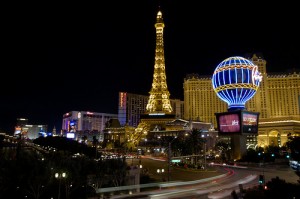 The Consumer Electronics Show in Las Vegas, Nevada this year had a lot of great gadgets and fun innovations. This included some innovative new electronic health devices, some of which may change the game for the better.
It seems that every company building devices wants to get into the personal health monitor game. This is good for those who like electronic and personal health records because the more of these devices that come to market, the lower their costs and more likely their adoption. There were devices ranging from wearable weight loss monitors, fitness and workout gadgets, and more. These were contrasted by more serious units for diagnostic and treatment.
Those included the CES Innovations 2012 Design and Engineer award winner from Oregon Scientific with their touch screen heart rate monitor, which will likely be seen in some of the more innovative health institutions around the country over the next couple of years. Called the Gaiam Touch, it has a directional touch screen that allows users to check heart rate, calories being burned, workout time, and more. For $100, you get the basic unit which would be useful in any clinic and for $179 the Fit version with all of the extra monitors is available.
Doctors offices and clinics may soon dispense with the finger clip thanks to the Zensorium Tinke, a vital sign sensor that requires only a thumb, like a fingerprint reader. It will sell for about $100 later this year and can be attached or used intermittently to chart heart and breathing rates (as well as oxygen levels) over time.
Another innovation that will change the portable health monitoring game is the Lifestyle Connect from ZOMM in Oklahoma. This acts as a central hub for devices that are Bluetooth-enabled and won several CES awards. Those with a heart monitor, exercise device, etc. can have them all connect through one hub, regardless of manufacturer. This would include the concept health monitoring car seat Ford is working on.
Yes, a car seat that can monitor for heart rate, possible arrhythmia, breathing and more. This would be coupled with a system Ford is designing that could monitor insulin levels and give reminders to diabetics if their blood sugar needs attention. This would integrate with devices like a PHR to track progress or send warning alerts to those specified, such as a spouse, parent, or nurse.
There was a lot going on at the Consumer Electronics Show this year. It shows that health innovations are coming fast and will be portable, connected, and capable of interacting with electronic and personal health records systems.
By Kevin Hauser Submitted on January 30th, 2012
Leave a Reply
You must be logged in to post a comment.